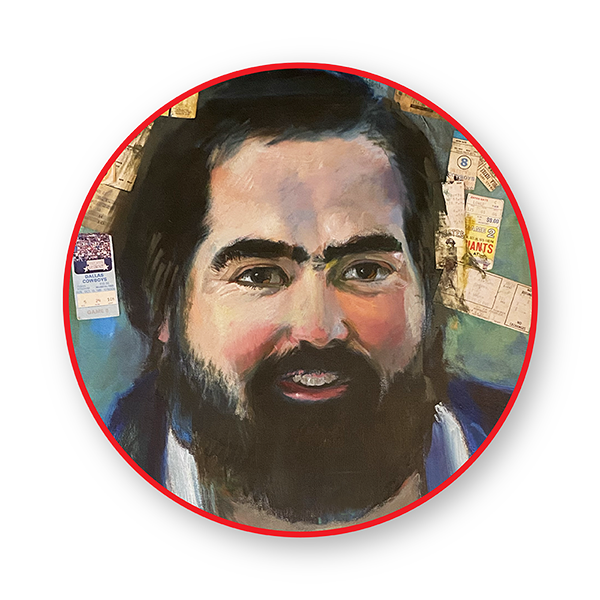 REMEMBERING KELLY HARRINGTON
Kelly Harrington had a clear concept of what he wanted to share with the world: a genuine, authentic and honest hamburger. It is really no surprise because all these qualities also describe the kind of man Kelly was: no frills, no fuss.
When he took over the Bloomfield neighborhood bar, Kelly kept the name but changed the menu and from then on Tessaro's has been serving what has been described over and over again as one of the nation's best burgers.
If you have traveled through or lived in the Pittsburgh neighborhood of Bloomfield anytime within the last 25 years, chances are you've caught the rich aroma of succulent, half-pound, all beef, ground chuck burgers sizzling on Tessaro's hardwood grill wafting down Liberty Avenue or one of its cross streets. With an in-house butcher grinding out marble-to-meat ratios of perfect proportions and a custom crafted iron grill coaxing rivulets of juices onto the flames, our aim is to deliver a dining experience that is as honest and as authentic as Pittsburgh itself.
The historical building at 4601 Liberty Avenue in Bloomfield tells one of the many Pittsburgh stories.  Built in 1892 by an Irish widow, the store was known as Keely Brothers, and they sold wallpaper.  The wonderful tin ceiling still adorns Tessaro's bar area.  Until 1933, the store served Bloomfield as a dry goods emporium.
After Prohibition ended, the store became the tavern known as "O'Connell Cafe in 1933.  The art deco style bar with the glass rod lights gives it that warm glow even to this day.
Several bars operated during the next few decades:  C&L Cafe, Letwin's Tavern, Patsy Leon's Bar, & Warnock's Bar. In 1982, Richard Tessaro bought the business and named it after himself.
The final incarnation began in 1985 when Kelly Harrington bought the business and the building.  It has become known throughout the Pittsburgh area and beyond as a neighborhood bar and restaurant with award winning food, particularly its hamburgers and steaks.
Tessaro's has expanded with a party room and a wonderful outdoor patio.  
The ambience and neighborhood feel remains the same as when the doors opened in 1985.  Many patrons think of it as their "CHEERS".
The corner of Liberty and Taylor is Kelly's Corner.  It was a dream that he nurtured from his days as a dishwasher, a bouncer and a bartender.  
After Kelly's death in 2009 his mother "Tee" and his sister's Moira and Mike, have carried on the tradition of one of the best restaurants in Pittsburgh.
4601 Liberty Avenue
Pittsurgh, PA. 15224
Wednesday – Sunday
4:00 PM – 10:00 PM
Monday – Tuesday
CLOSED